In this article of the best universities in West Sulawesi, we are trying to give you some information along with such as student numbers, faculty numbers, graduation type, and others so that you can get admission without any problems. But before you try to admit any one of them, you have to know what your purpose is to study here. Doing this so will make your choice visible to choose one. Make sure to verify this list and decide your mind about which one you want to get admitted.
In our article, we will introduce all of the West Sulawesi universities based on ranking and also additional fates. There are several points we have imagined while creating this file. So there is nothing that you need to bother about to choose a university.
What are the top best universities in West Sulawesi?
Check the list below to find and know the best universities in West Sulawesi:
Best universities in West Sulawesi
1. Universitas Sulawesi Barat
Universitas Sulawesi Barat is one of the best public university here in Majene, West Sulawesi. In this institute, there are many faculties for students. Its position is 130th in the whole of Indonesia. They try to provide students with the highest quality education. Moreover, you will get all types of facilities such as scholarships, libraries, etc.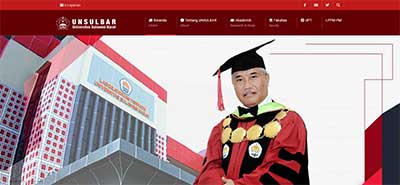 2. Universitas Al Asyariah Mandar
Founded in 2004, this Universitas Al Asyariah Mandar has always been a great private institute for students. There are different kinds of study programs and faculties for students where they can achieve their degrees comfortably. With all the academic and non-academic facilities, your student life will be smooth.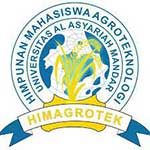 | | |
| --- | --- |
| Year of Founded | 2004 |
| Institute Type | Private |
| Graduation Type | Bachelor's and Master's |
| Number of Faculties | 5 |
| Website | https://unasman.ac.id/ |
3. Tomakaka University
Universitas Tomakaka is one of the graseful university here in West Sulawesi. It got permission from the Ministry of Research and Technology/National Research and Innovation Agency of Republic Indonesia. They have several educational and non-academic facilities for the student here in this institute.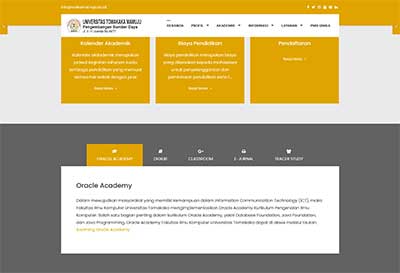 Conclusion
If you want to get admission to a university, you must know about the university and its features. From this list, we can analyze that West Sulawesi has amazing universities for students who can build up their bright future. You should admit to one of those best universities then you can also practice extra activities. If anyone wants to admit into these universities, must read this article which will be greatly helpful for them.
Our article is made based on universities' positions and their education policy. So, this list of the best universities in West Sulawesi has been a great relief to you.