The demand for competent software developers has never been higher. According to the Bureau of Labor Statistics, employment opportunities for computer programmers are expected to increase by 22% from 2014 to 2024. If you want to get ahead in the tech field, then you should consider going back to school for computer programming.
Computer science is a broad term that encompasses several disciplines, such as computer engineering, information systems, and software development. There are two main types of degrees offered in computer science: bachelor's degree programs and master's degree programs. In addition, some schools offer both undergraduate and graduate degrees.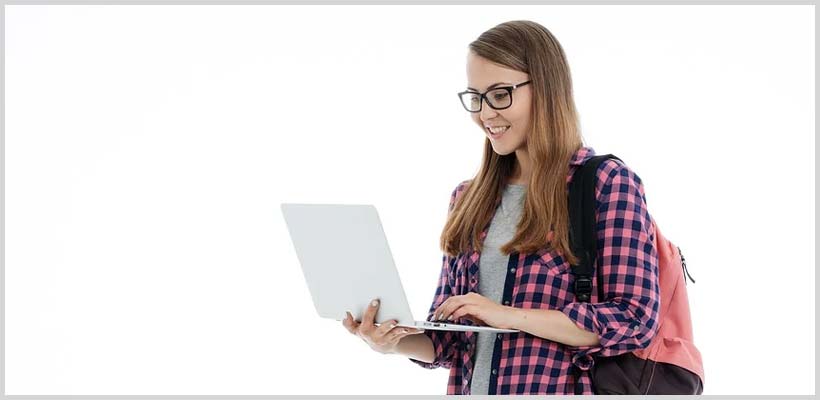 Read More: Can a High School Dropout Join the Military?
Why Return to School for a Computer Science Degree?
The demand for skilled software developers has never been greater than it is today. With the rise of mobile devices, cloud computing, and big data analytics, companies are looking for people who understand coding languages like Java, C++, Python, and JavaScript.
In addition, many employers are now requiring applicants to have at least one year of experience working with a programming language.
Is a Computer Science Degree Worth It?
The answer depends on what you want to do after doing a bachelor's. If you want to become a programmer, then yes, it will pay off. But if you just want to know how computers work, then it might not be worth it.
What Are Some Good Reasons to Pursue a Computer Science Degree?
If you already have a high-school diploma or GED, then you can start your career right away by getting an associate's degree in computer science. This will give you a good foundation in computer science, but it won't prepare you for a job in the industry.
You'll need to take courses in more advanced topics including:
Networking
Operating Systems
Databases
Algorithms
Web Design
What Is the Difference Between Bachelor's Degrees and Master's Degrees in Computer Science?
A bachelor's degree program is usually a four-year degree. During this time, students study general concepts related to computer science, which they apply to real-world problems. They also learn about various aspects of computer hardware and software. Students may choose to specialize in areas such as database management, operating system administration, application development, or network security.
A master's degree program typically requires two years to complete. Students focus on specific topics within computer science, such as object-oriented programming, artificial intelligence, and robotics. They also gain practical skills through internships and research projects. Many universities offer online master's degree programs, allowing students to earn their degrees while holding down a full-time jobs.
How Do I Choose Which Program Is Right For Me?
First, decide whether you want to pursue a bachelor's degree or a master's degree. A bachelor's degree prepares you for entry-level jobs in the IT field. On the other hand, a master's degree allows you to further specialize in certain fields.
Next, look into the different programs available. Each university offers its own set of classes, so check out the course catalogs from a few different schools before making your final decision.
Finally, consider your interests when choosing a major.
Will Computer Science Stay in Demand?
I think it will. The industry has changed a lot since I started studying CS at university in 1998. Back then we were taught C++ and Java.
Nowadays, most students study Python, JavaScript, HTML5, CSS3, and PHP. If you want to stay relevant in this field, you need to keep up to date with new technologies.
Careers You Can Pursue With a Degree in Computer Science
There are many career paths available to those who pursue a degree in computer science. Some of them include:
Software Development
Web Design
Information Security
Network Administration
Database Management
Business Intelligence
Scholarships and Grants for Students Working Toward Computer Science Degrees
There are many scholarships and grants available for students who want to pursue a degree in computer science. Some of them require that you already hold a bachelor's degree, but others will allow you to earn one at the same time you study for your CS degree. Student loans are also offered to students falling within the criteria. 
So Is a Computer Science Degree Worth it?
I think so! There are many different career opportunities available to someone who has a CS degree. The most popular ones include software development, web design, mobile app development, networking, and cyber security. If you want to specialize in one area, then you could choose to become a developer, designer, or network administrator.
This career path has a good earning potential and it is a growing industry but, it will work for you only if you love math and science.
The Computer Science Skills You Need Were Just Invented
If you want to become a programmer, you will need to know how to program in at least one language. A lot of people think that they can just pick it up by reading books or watching tutorials online, but this isn't enough. It takes years of practice before you become proficient.
Having a career in technology requires continuous learning. Computer science skills are not new but they are constantly shifting so, one has to stay updated with the latest tools.
Having a Good Consulting Job, Why I Go Back to School to Study Computer Science
I am currently working at a consulting firm where I am responsible for building out our web application development team. I enjoy this role because it allows me to build something from scratch and see it come to life. It also allows me to interact with clients every day and develop relationships with them.
If you are inclined toward computer science, you can pick from several options to study alongside a full-time job. Getting enrolled in online courses can help you if you are a self-learner. However, if you are like me who finds it hard to be all on yourself then you would want an environment where there is competition and motivation.
Computer Science Salary and Job Demand
The demand for computer scientists is expected to grow by 10% between 2016 and 2026, according to the US Bureau of Labor Statistics (BLS). This growth rate is slower than average, but it's still higher than most other professions.
In addition, salaries for computer scientists are growing at a faster pace than the national average.
Should I Go Back to School to Get My Dream Job?
If you want to become a programmer, then going back to school might not be the best option. Programming skills are highly sought after by employers and if you already know how to program, it will be easier to find a job than if you don't.
It is not necessary to go back to school as there would be some barriers to doing so. You can continue learning the skills you love by getting enrolled in online courses or by getting registered in an on-campus training program. The hiring culture is changing. For skills that do not require an extensive degree, you can master them and start providing services.
Breaking Down the Education Levels in Technology Job Titles
The number one thing I see in tech jobs is a lack of understanding of what it takes to be successful in this industry. It's not enough to know how to do coding. You must understand the business side of things too. This includes knowing how to market yourself, manage your time, and develop relationships with people who will help you succeed.
For entry-level positions, you need an undergraduate degree in computer science or relevant courses. To get to a senior level you would require more experience and advanced learning.
What You Really Get Out of a Computer Science Degree
If you want to become a programmer then it makes sense to study computer science. But if you just want to understand computers better, then you don't need to study CS at university. It's not necessary to know any programming languages to understand what goes on inside a computer.
How to Become an IT Professional
Well, the first thing you need is an academic background of four years in any of the following:
Computer Science
Computer Engineering
Information Technology
Information Technology Management
Once you are done with your four-year degree, you will get a job for an entry-level position as a tech specialist or a project assistant. To have a successful career, you can specialize in a particular area to advance in the IT field.
Why Do People Want to Be Programmers?
Programming is a very popular career choice these days. There are so many opportunities available in the field that there is no shortage of work for those who are willing to put in the effort.
Programmers are very much in demand for coding, automated processes, and finding new ways to the problems. It also helps to develop several soft skills such as creativity, teamwork, critical thinking, and many more. With this high-paying skill, computer science graduates can work for a company, remotely or as a freelancer.
What Is The Best Way to Learn How to Code?
There are many different ways to learn how to do coding. You can read books, attend on-campus training, and online courses, or even watch tutorials online. Whatever method you choose, it's important to remember that it's never too late to start learning. To become an expert programmer, you need lots of practice other than college degrees. Getting job experience will help you advance in the field. 
Computer Science is For Everyone
Advancement in computer science is changing the world. It has transformed the way we live, work, and interact. It is easy to learn as it is fun and challenging.
Computational skills are being widely used in forming prosthetics for organs, designing algorithms for self-driven cars, and in many more fields. They lead to high-paying jobs. The U.S Bureau of Labor Statistics (BLS) data has revealed that computer science jobs will increase by 13% from 2020 to 2030.